The Interflora World Cup is happening in the UK for the first time EVER in 2023!
The Interflora World Cup is arguably the biggest event in floristry, it's the world's greatest floral design competition. Every four years, since 1972, the best of the best amazing florists from around the world compete in a major international city to win the coveted title of Interflora World Champion.
We are so proud to be hosting the World Cup for the first time ever in the UK in Manchester at the iconic International Manchester Central Convention Centre in what is also our centenary year.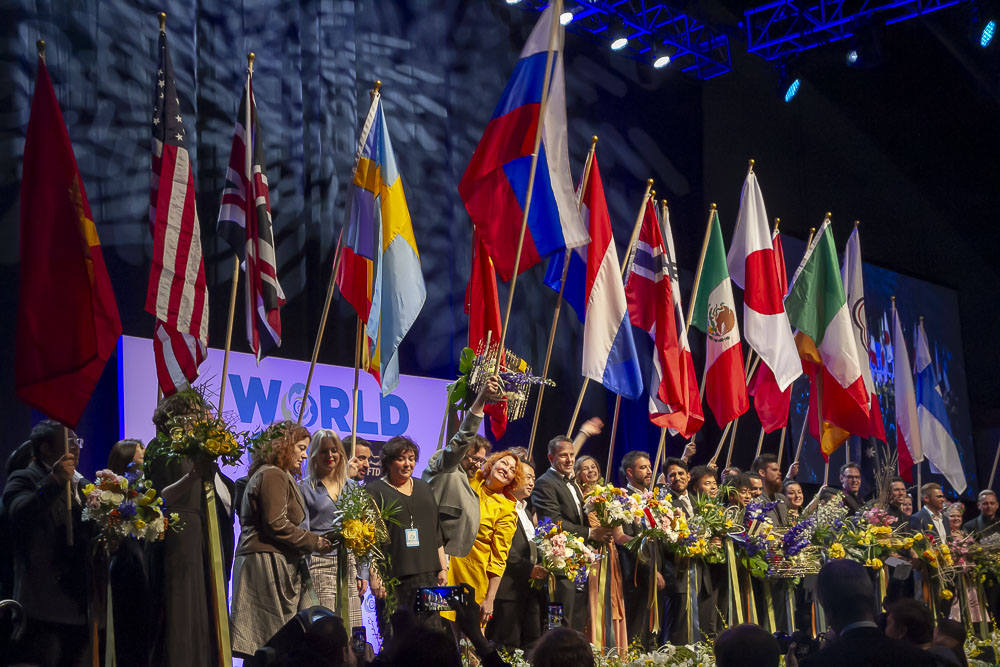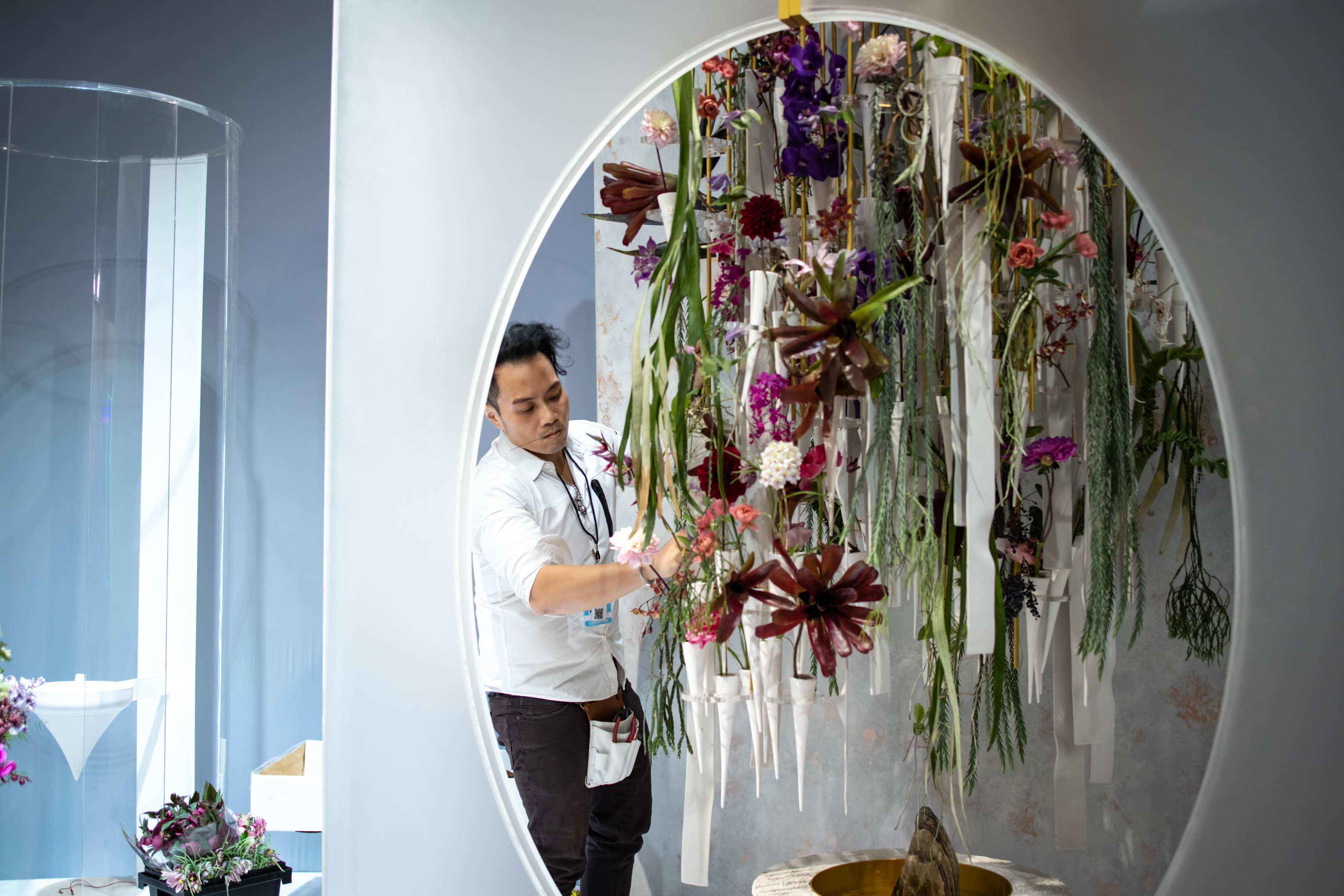 What is the Interflora World Cup?
The Interflora World Cup is an international competition showcasing award-winning floral designers from all around the world. Following on from events in Berlin in 2015 and Philadelphia in 2019, in 2023 we bring the excitement, the creativity, the flair and imagination to Manchester. Each designer is at the top of their game, putting their skills to the ultimate test for a chance to raise the World Cup 2023 trophy.
This is a once in a lifetime opportunity not only for florists, flower arrangers and students but for anyone who loves flowers or art to get to know some of the world's best floral designers and see the best floristry from around the world – a chance to learn, to be inspired and to delight in the power of flowers. But it's not only about beautiful and stunning floristry and amazing personalities and skills, this is an event like no other, and the first of its kind, a great day out with lots of opportunities to get involved and to be entertained. Our Floral Street themed event will be a unique and rewarding experience with so much to do and see, a quintessentially British day out.
What to expect

Serious competition
Our phenomenal international contestants will go up against the clock (and each other) as they create stunning pieces of floral art, the formalities will be overseen by Florint International.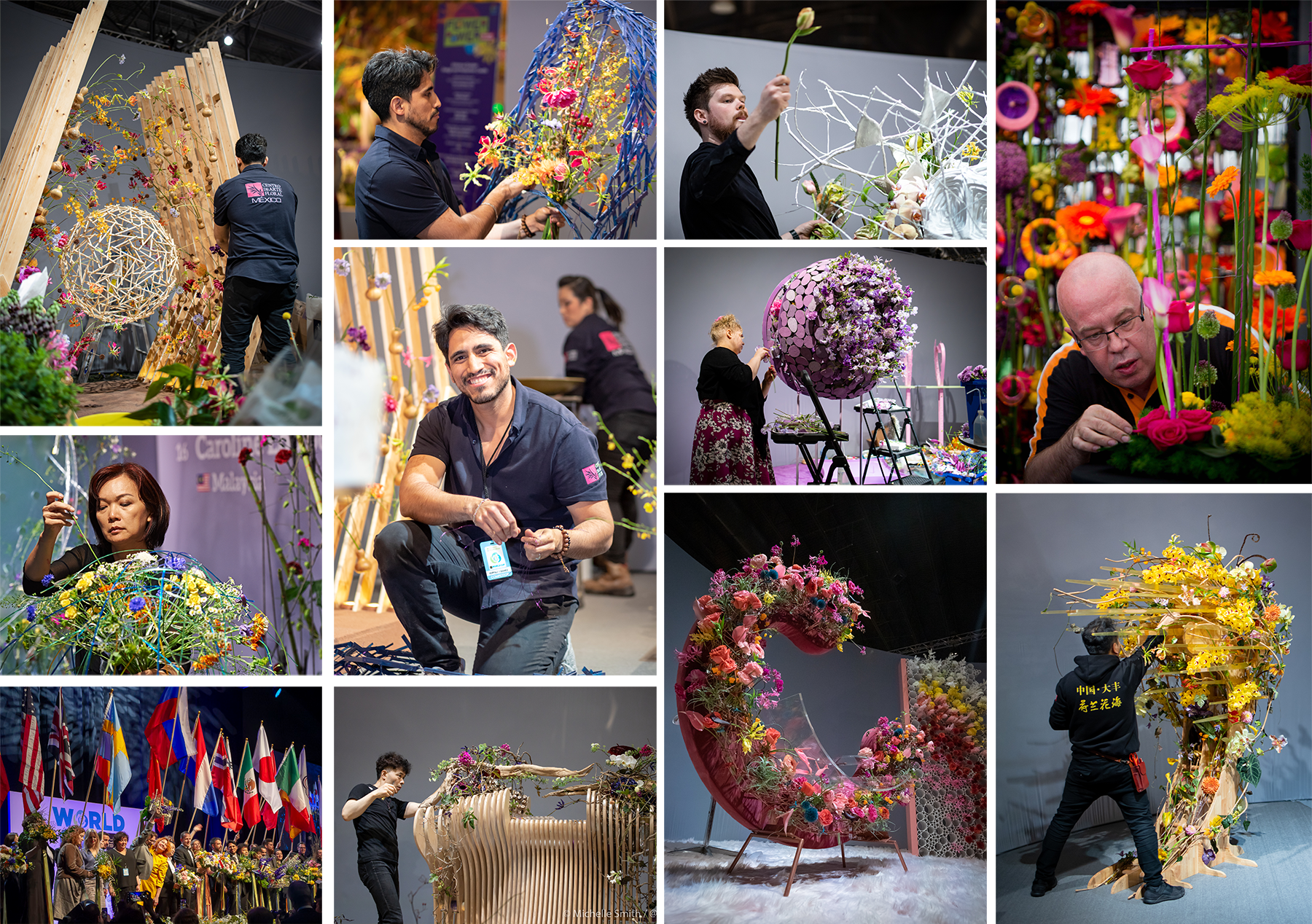 Stalls and workshops
Inspired by the competition? Put it to good use with fun floral workshops happening through the day so you can give it a try. There's also demonstrations and plenty of stalls to explore.
Famous faces and tasty tipples

No one can resist the power of flowers, so we're expecting a few famous visitors. And of course once you're done celeb-spotting make sure you pop by the gin bar for a glass of something lovely and relax in our gorgeous social spaces.
Celebrations!
As if the excitement of the World Cup wasn't enough, Interflora is going to be turning 100 in 2023! We'll be marking this huge milestone at the event in style.
How does the competition work?
The competition runs over three days with six heats in total spread across Thursday, Friday and Saturday. The semi-final takes place on Friday evening and the grand final on Saturday evening.
Competitors will be given specific tasks to create under strict time conditions. They'll get to know about some of them in advance so that they have time to prepare but they'll also be given surprise tasks that require speed of thought and interpretation. This is where the drama and suspense really unfolds!
The theme to the overall competition pieces created will revolve around 'our natural world' where the competitors will be required to demonstrate their interpretation and respect for our planet focusing on a sustainable ethos and utilising our planets natural elements. Each unique design will celebrate our inspiring natural world and showcase the respect florists have for nature and the environment. The specific briefs are kept under wraps at the moment to keep the competitors on their toes!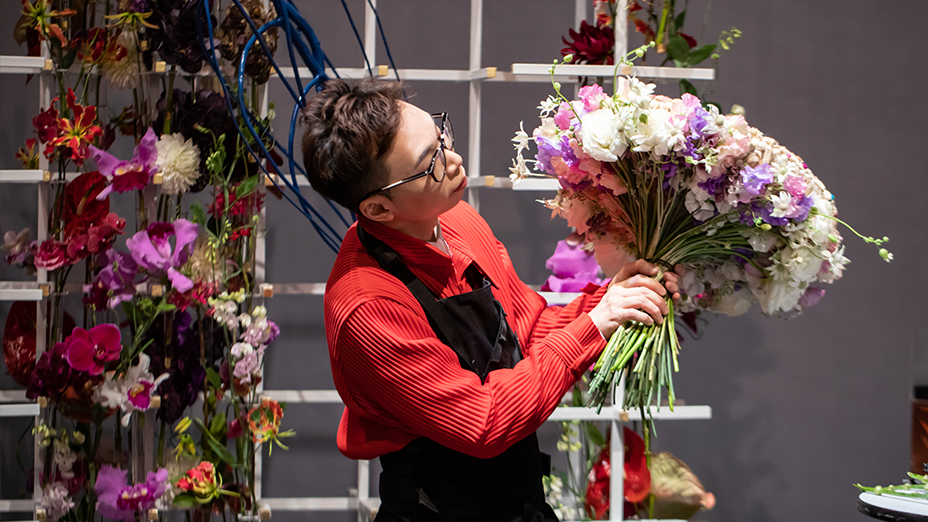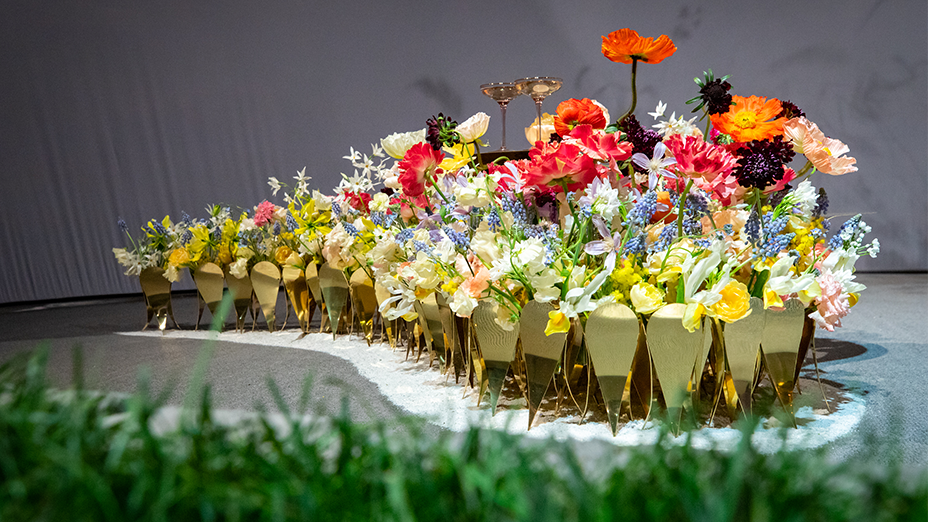 Want to come along?
Can't make the event? Don't panic. We'll be livestreaming the event every day across each stage of the competition, so you'll still be able to watch the incredible international contestants compete, as well as listen to the expert commentary
About Manchester
Manchester is a vibrant city of history and culture in the northwest of England and Manchester Central is the perfect location for our event, it's been at the heart of city life for over 140 years. Once known as a frenzied hub of production in the Industrial Revolution, the city is now better known for football, food and music. It's of course home to two legendary football teams with fans across the globe: Manchester City and Manchester United. It's produced musical stars too including Oasis, The Smiths and Take That. And just in case those claims to fame weren't enough it boasts the UK's longest running soap, Coronation Street, too!
Mancunian delicacies include Vimto, black pudding, and Eccles cakes. All definitely worth a try, although maybe not at the same time.
With its industrial heritage, Manchester has adopted the symbol of the 'worker bee', so keep your eyes out for bees – they're all over the city, in everything from street art to sculptures. The worker bee is a beautiful reminder not only of the city's work ethic, but the ability of its residents to pull together. And handily for us bees are pretty vital for blooms too.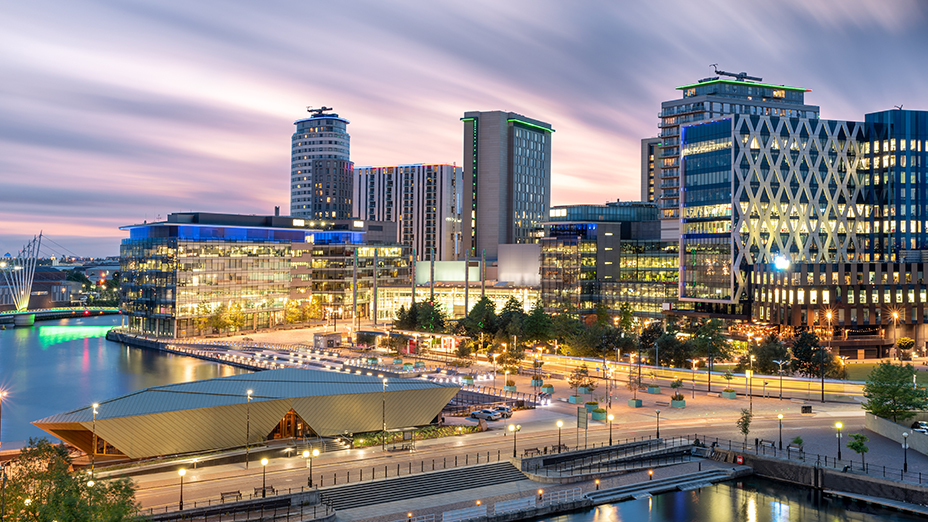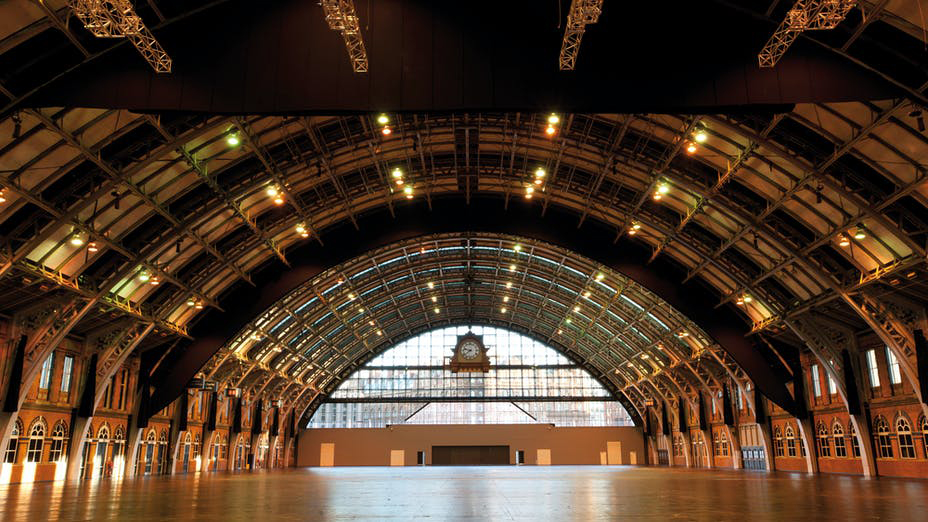 Get Involved
Behind the scenes of the World Cup, ambassadors, floral designers and volunteers keep the competition running smoothly, from looking after competitors to helping set up the venue. We'd love florists, designers, freelancers, growers and students to come and be part of the team for competition week, which starts Monday 4th September 2023.
We're looking for volunteers for these roles.
Ambassadors
If you're confident and passionate about the floral industry then this is the role for you. As an ambassador you'll stand by each competition booth to make sure all competition rules are followed. You'll also get the opportunity to speak to the public and answer any questions they might have about the competition.
Floral Designer, Decor Team
Are you a dab hand at crafting magical floral creations? We'd need your skills! Working in a team alongside other experienced florists you'll help transform our venue and make sure it has that all important wow factor. You could help with everything from crafting beautiful installations at the Manchester Central entrance to making table arrangements for Interflora's 100th Birthday Gala Dinner.
General volunteers
Being a volunteer is a brilliant way to learn more about the floral industry – whether you're a student, florist, or general flower lover. From conditioning flowers to unpacking goods to keeping preparation areas clean and tidy to helping our host florists, our amazing volunteers help with all sorts.
Why volunteer?
Volunteering as part of the Interflora World Cup team gives you the chance to:
Meet the world's best floral designers
Be part of a world class event for the floral industry that's streamed across the globe to thousands of viewers
Network with florists, the competitors and their assistants, industry sponsors and a world class event production company
Gain insight and expertise from working with the best of the best in the industry
It also makes a great addition to your CV, and you'll get refreshments and lunch, plus free time to explore some of demonstrations and design shows.
How to join the team
To apply for one of the roles you need to be:
Over 18
Able to take care of your own transport and accommodation
Able to listen attentively and interact with attendees
Able to stand, walk, sit, lift and carry
Have a sincere desire to get involved, a friendly disposition and a can-do attitude
Sound like you? We'd love you to join us. Contact us at worldcup@interflora.co.uk.
One of our team will come back to you in 10 working days.
Contact Us
We're really excited to see you at the Interflora World Cup in September 2023.
In the meantime, if you do have any questions please get in touch at worldcup@interflora.co.uk